infinity
Being a symbol of the new time, this device allows you permission to pause and reflect on shifting perceptions of time while providing a comforting reminder that networked systems are functioning just fine without you. Infinity is a speculative design product to facilitate facing, and easing, anxieties inherent in our transition to fully digital lives.
Infinity is available for purchase here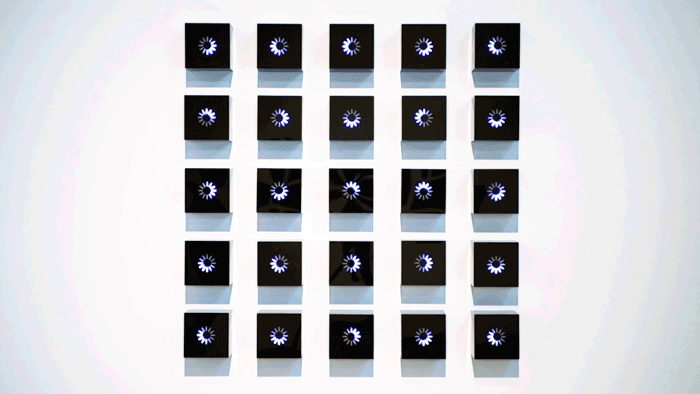 Installation view of twenty-five Infinity in the showcase exhibition Center for Advanced Applications
Read the essay Infinity and Spinning Pinwheels of Death, by John Kim.
John Kim is a professor of new media theory and practice at Macalester College. John has published widely on issues surrounding the history of the computer and our changing experience of the natural world. As a new media artist, John has shown work internationally at venues such as MassMOCA, DiaCenter for the Arts, ISEA and Northern Spark.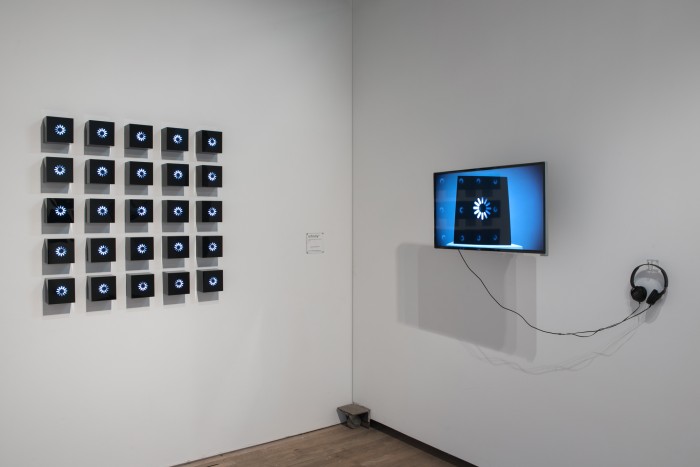 Installation view of Infinity and commercial advertising spot.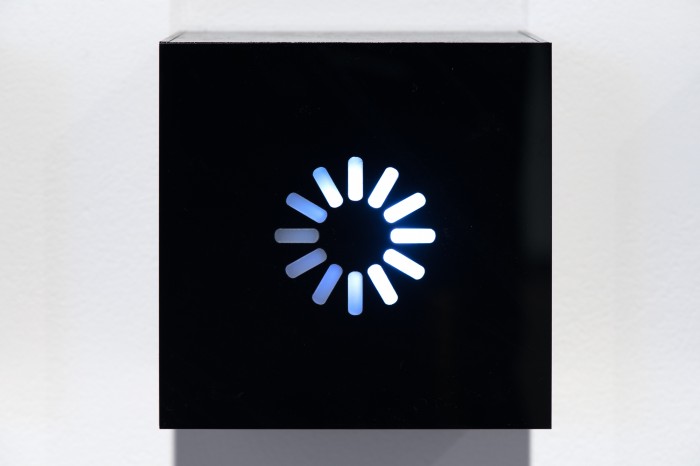 (lasercut acrylic, microcontroller, LEDs, rechargable LiPo battery, USB power connection, I/O switch)
Infinity was exhibited at the Flaten Art Museum as part of the Seeing Math show, November 10, 2017 – January 15, 2018.